ADCIS & EVOLUCARE choose the SFO International Congress to seal their alliance through the creation of OphtAI Joint-Venture.
This R&D company will be dedicated to Artificial Intelligence AI in ophthalmology. With its innovative algorithms, it will feed the offer, from its screening platform to its activity management offer, all under the ophtAI brand.
Discover OphtAI in 1 minute : https://www.ophtai.com/en/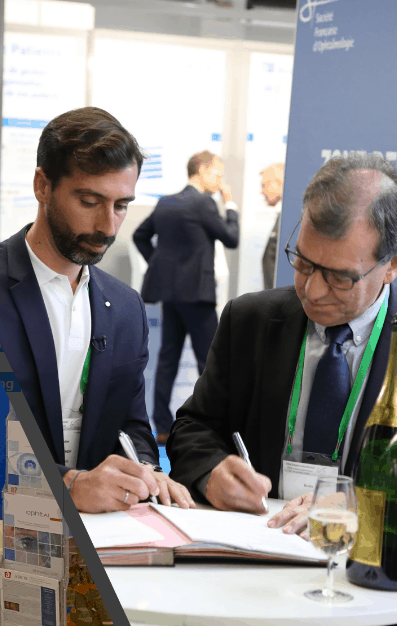 B. Laÿ, Chairman/CEO of ADCIS and CTO of the new Joint Venture & A. Le Guilcher, R&I Manager of Evolucare and CEO of OphtAI.
[Press Release]