What is computer vision?
Computer vision is an interdisciplinary scientific field that deals with how computers can gain high-level understanding from digital images or videos.
Computer vision tasks include methods for acquiring, processing, analyzing and understanding digital images, and extraction of high-dimensional data.
How does Computer Vision change your life?
Computer vision has made great strides in recent years due to the maturity of artificial intelligence algorithms, the increasing availability of more powerful dedicated processors and the growing amount of annotated data needed to train the algorithms.
ADCIS is a major player in image processing and analysis, having always integrated the latest technologies into its software.
Whether the images come from industrial cameras, retinographs, medical imaging systems, electronic or optical microscopes, mobile terminals, drones, our expertise in image capture devices and our image processing software solutions open up the fields of possibility for the digital transformation of many sectors:
Health and life sciences
Industry (materials, mechanics, automotive, aeronautics)
Energy
Food and beverage
Public works
Logistics
Transport
Personal services
More oriented towards technical fields:
Quality control and inspection
Traceability and authentication
Security
Smart City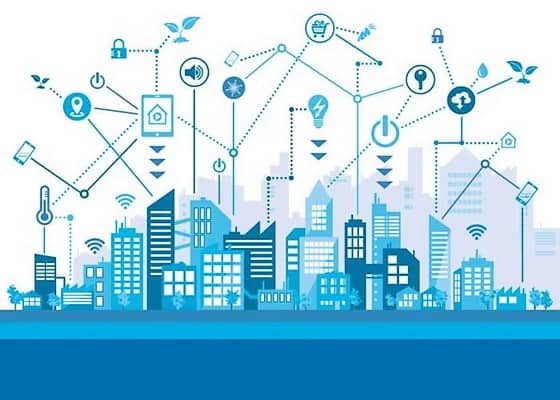 OphtAI, a good example of computer vision expertise applied to ophthalmology
Since 2015, ADCIS has been involved in the Retinoptic R&D project with its clinical partner Hôpitaux de Paris AP-HP, its academic partner INSERM and its industrial partner Evolucare. After 4 years of research on image processing and deep learning algorithms, Retinoptic became OphtAI in 2019.
OphtAI is an ophthalmic pathology detection solution based on the latest Artificial Intelligence technologies. Certified as a class IIa CE medical device, it detects in a few seconds the early signs of diabetic retinopathy, glaucoma and AMD on colour photos of the retina. OphtAI is now used by hundreds of ophthalmologists and optometrists around the world.
OphtAI is a good example of the application of computer vision. Thanks to ADCIS' expertise in image processing and deep learning, as well as a strong industrial, academic and clinical partnership, we have succeeded in bringing to market a valuable, life-changing application that is now a world leader in its field.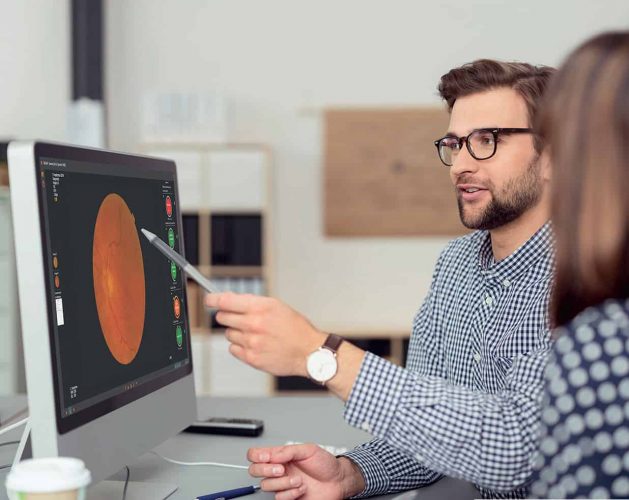 How can ADCIS support you in your Computer Vision projects ?
With more than 25 years of experience in image processing applied to healthcare, high-tech industry and innovative projects, ADCIS has two assets that make us a key player in computer vision:
Aphelion, an image analysis and processing software with a graphical interface that facilitates the prototyping and development of specialised applications. Aphelion is available in three products: Aphelion Dev, Aphelion Lab, and Aphelion SDK.
A multidisciplinary team of experienced engineers who master both the mathematical concepts of image analysis and the technologies needed to implement them in industrial projects.