ADCIS, SA developed for VerifyMe, an American company, a mobile product authenticity app used to combat counterfeiting. Thanks to the combined expertise of our companies, VerifyMe was listed on Nasdaq in June of 2020.
VerifyMe's patented RainbowSecure system includes a smartphone docking station with specialized lighting necessary for authentication of both overt and covert serial codes. This system supports all Android and iOS smartphones. The mobile application, developed by ADCIS, turns on the lights, captures the image, and then transfers the image to a secure VerifyMe server for analysis. The analysis of the image is compared to the database to authenticate the product. The result of the authentication is then returned to the smartphone.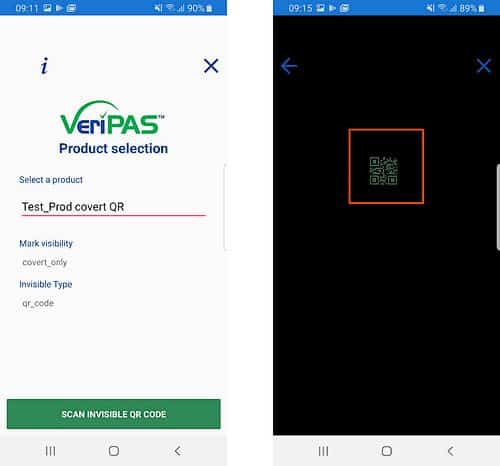 ADCIS' Skills implemented
Development for Android and iOS smartphones
Image capture and light triggering
Communications with a remote server hosting a database of products and authorized users
QR code and barcode reader
BlueTooth communication with specific device
Automatic software update system using over-the-air technology (OTA)
Partnership
The American company VerifyMe had developed the VeriPAS patented system for which the application presented above was developed..