Deep Learning with Aphelion Dev
Classification of images
This example lets the user apply a trained classifier on a set of images to determine the class of the image among classes already learned. A class is like a category.
The Neural Network used behind the classifier is based on ResNetV1-101 with 1000 classes and has been trained from ImageNet, a large database with millions of images and a large diversity of objects and animals.
Unzip the example
In the Aphelion Dev user interface, select the Developer Task

Open an image of the Sample Images/Classification folder
Select function DeepLearning.Process
Set the input image recently opened
Select the xml file of the classifier to browse the folder Networks/Classification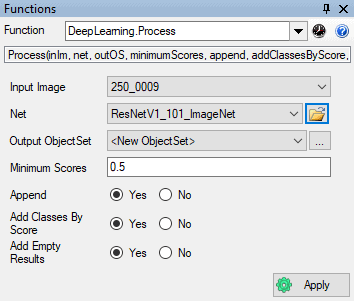 Apply the function and wait for the result (the first processing can take some time due to allocation of GPU resources)
Look at the ObjectSet Gallery and right click to display the grid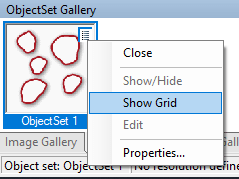 Score gives a percent of confidence information for the class returned. in the current example, the image is a member of the zebra class with a confidence of 99.13%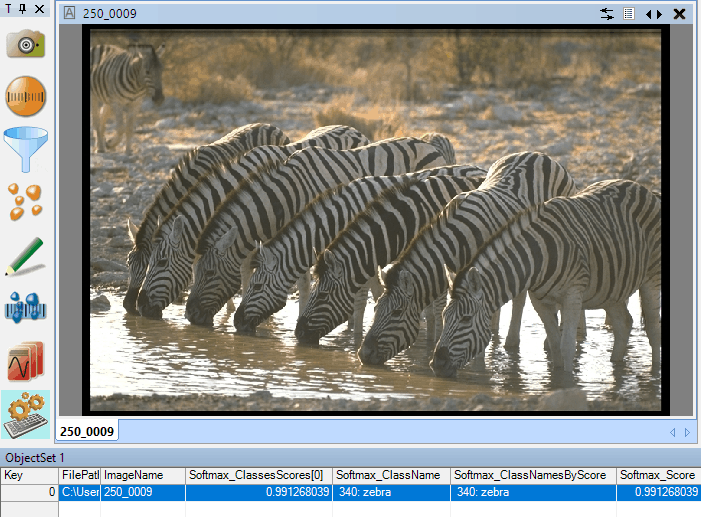 Detection of faces in images
This example lets the user apply a trained object detection network on a set of images to get bounding boxes around the detected faces.
The network is based on the R-FCN architecture and has been trained on the WIDER FACE dataset.
Unzip the example
In the Aphelion Dev user interface, select the Developer Task
Open an image of the Sample Images/Detection folder
Select function DeepLearning.Process
Set the input image recently opened
Select the xml file of network to browse the folder Networks/Detection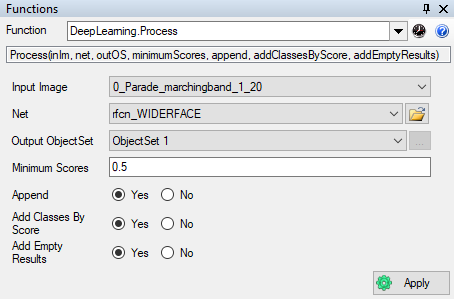 Apply the function and wait for the result (the first processing can take some time due to allocation of GPU resources)
Take a look at the ObjectSet Gallery, double click on the ObjectSet to display the bounding boxes that are detected in the image and right click to display the grid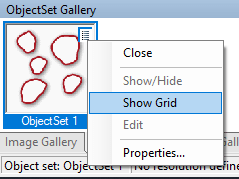 Note that message passing is available between the bounding boxes in the image and the object in the grid
Score gives a percent of confidence information for the class returned for each bounding box. In this example, the selected face is recognized with a confidence of 98.32%