ADCIS developed a software application to characterize the size distribution of microcapsules for Calyxia, a French company that designs, manufactures, and distributes the next generation of microcapsules. Calyxia technology is based on a unique and innovative process addressing the market of advanced materials, sustainable agriculture, and home care. Microcapsules designed and manufactured by Calyxia SAS bring everyday products up to a new standard combining performance and sustainability.
The Automatic Capsule Analysis software product that was developed by ADCIS embeds Deep Learning technology to automatically detect and classify microcapsules present in digital micrographs. It then computes the size distribution of each class of capsules in real world units.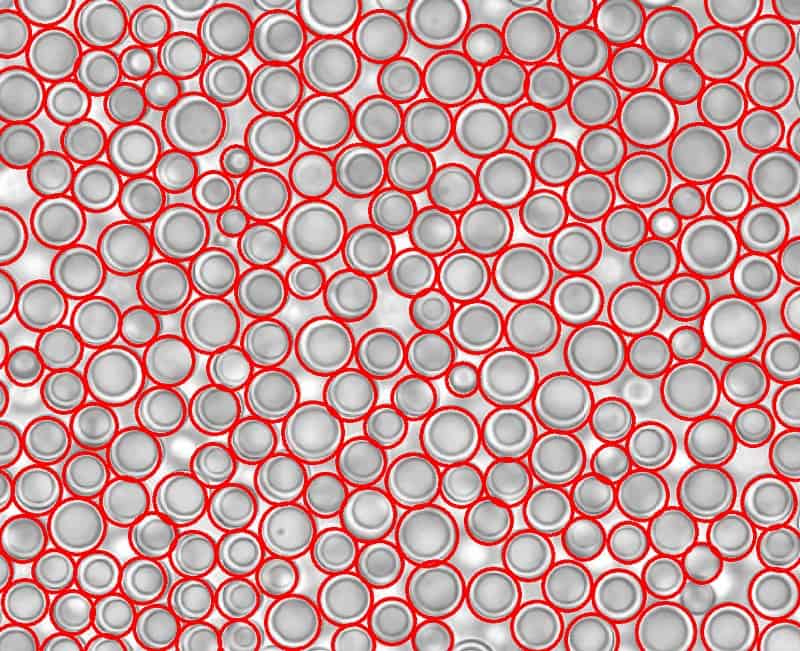 Automatic detection of microcapsules and size distribution computation
Thanks to the Automatic Capsule Analysis application, Calyxia characterizes its design and checks the production of microcapsules is compliant to the original specifications.
ADCIS Skills implemented
Detection and classification based on a Deep Learning model
Software tools for a quick image annotation
Management of the magnification to deliver real world unit measurements
Size distribution computation and display