This application is based on real-time image registration applied to eye fundus HiRes videos. The algorithm is based on optical flow technics, especially efficient when movements observed between 2 successive frames are small. A real-time performance is reached thanks to the implementation of the algorithm on an high-end graphical card (GPU).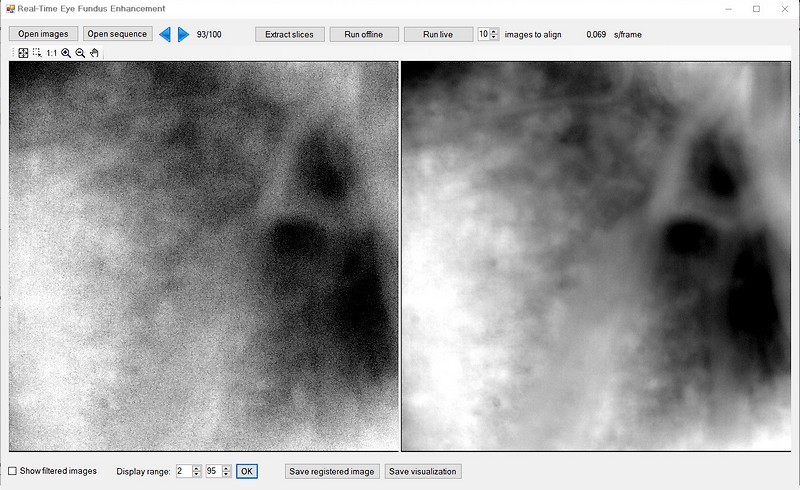 Successive images of the recorded video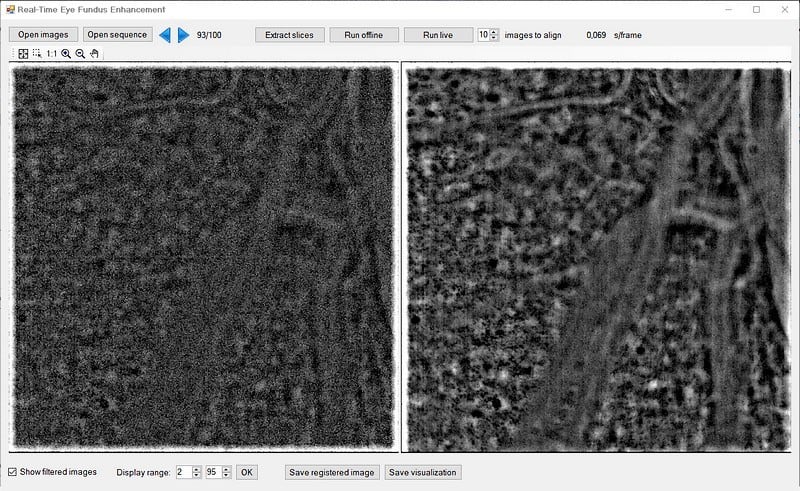 Enhanced image by fusion of successive registrated images
A similar algorithm can be used for image stabilization applied to a video of an object to be tracked.
ADCIS expertise in the field includes
Image registration based on an pptical flow method
Real-time implementation using a graphical card architecture (GPU)