Image registration applied in real-time eye fundus recorded in HiRes video. ADCIS uses the optical flow technics, especially efficient when the movements observed between 2 successive frames are small. The real-time performances are reached thanks to the implementation of the algorithm on high-end graphical card.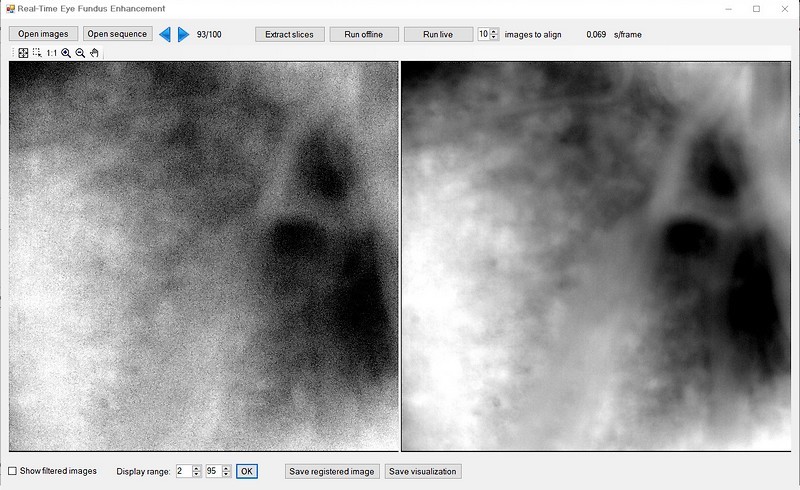 Successive images of the recorded video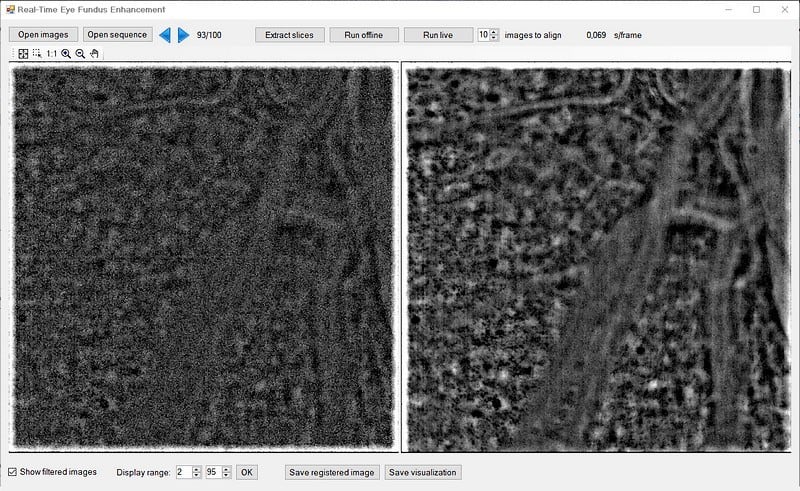 Enhanced image by fusion of the registrated images
This technics is also well suited to the image stabilization applied to video and to teh object tracking.
Skills implemented
Image registration by Optical flow technics
Optimization for real-time processing using graphical card architecture