The main purpose of the Ceos project is to deliver a reliable and secure system for automatic inspection of industrial sites using a professional drone.  Drone inspections will be automatically performed at a lower cost than current solutions based on a manual inspection performed in helicopters or  road vehicles.
Validation of the final solution is first done on private and closed test areas and then on sites of the following end-users partners: ENEDIS (medium voltage overhead powerlines), EDF (penstock pipes in mountain areas) and Aéroport de Caen/Carpiquet (fences surrounding the airport).
Applications are developed, adapted and integrated on the drone, based upon an innovative multi-criticality architecture using multi-core embedded hardware and a certified hypervisor to perform the following tasks: Defect detection using Image Processing and Deep Learning, resilient and secure communications between the drone and the GIS system, communication control, and 3D corridor navigation.

ADCIS involvement in CEOS
Trajectory control to ensure the drone is actually following the predefined field of view
Automatic inspection of broken materials on powerlines, including insulating material, electric poles, branches over the lines, etc.
Reconstruction of a penstock pipe running in the mountains from a set of overlapping videos
Automatic detection of holes in fences along industrial sites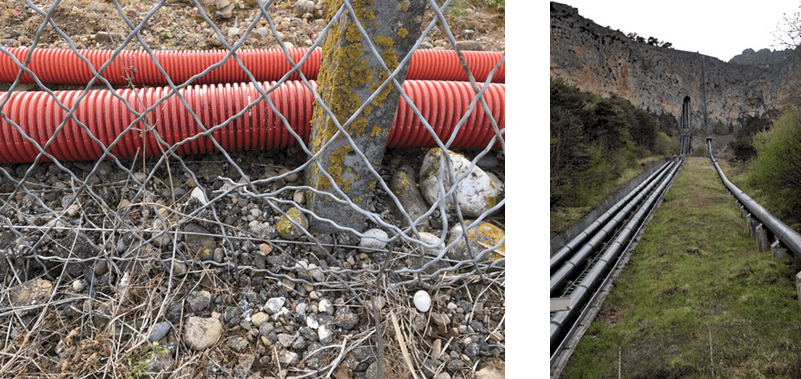 Fence and penstock pipe inspection
Partenaires du projet CEOS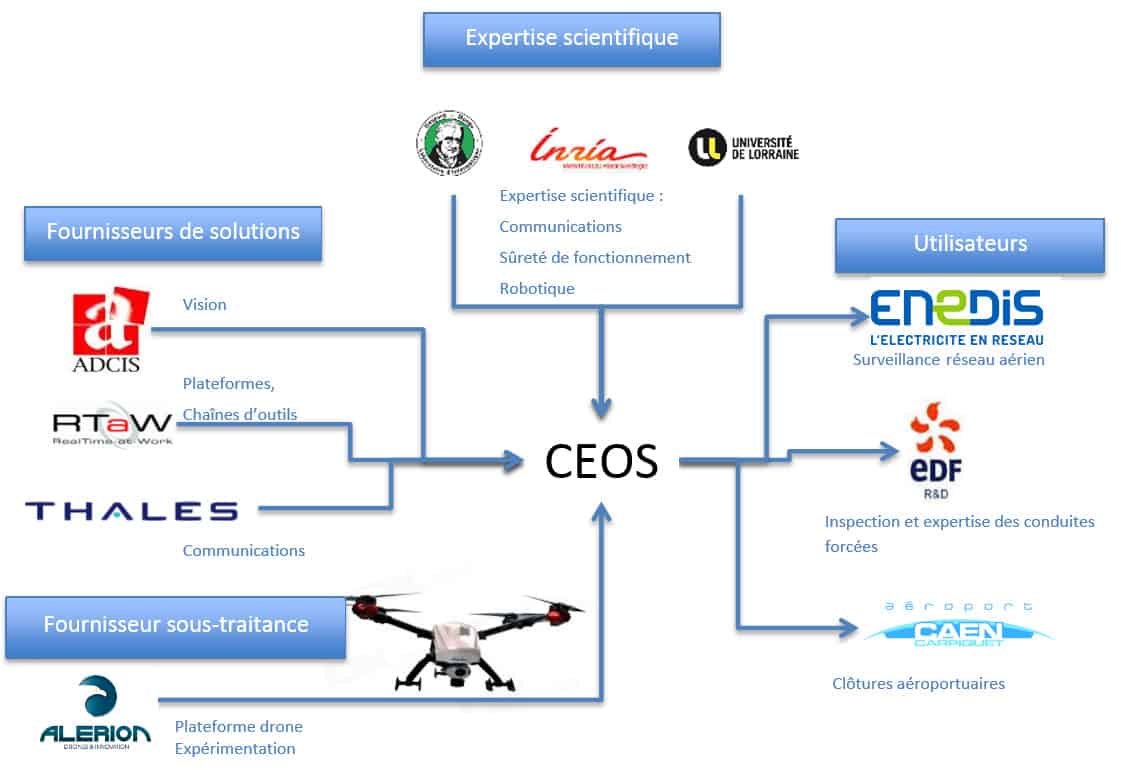 Réunion plénière du projet CEOS
Lien vers la page présentant la réunion plénière du projet CEOS.