ADCIS à l'ISS 2014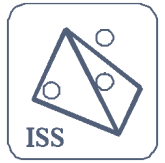 ADCIS attended the 37e conference of the International Society for Stereology in February, 2014 in Paris (France). Our company presented a specific and innovative method to read license plates.
The following documents will give you more detailed information about this development.
Image processing and analysis combined with statistical tools to classify objects: Application to reading license plates.
Download the slide show (pdf) (French))